Stretched Side Covers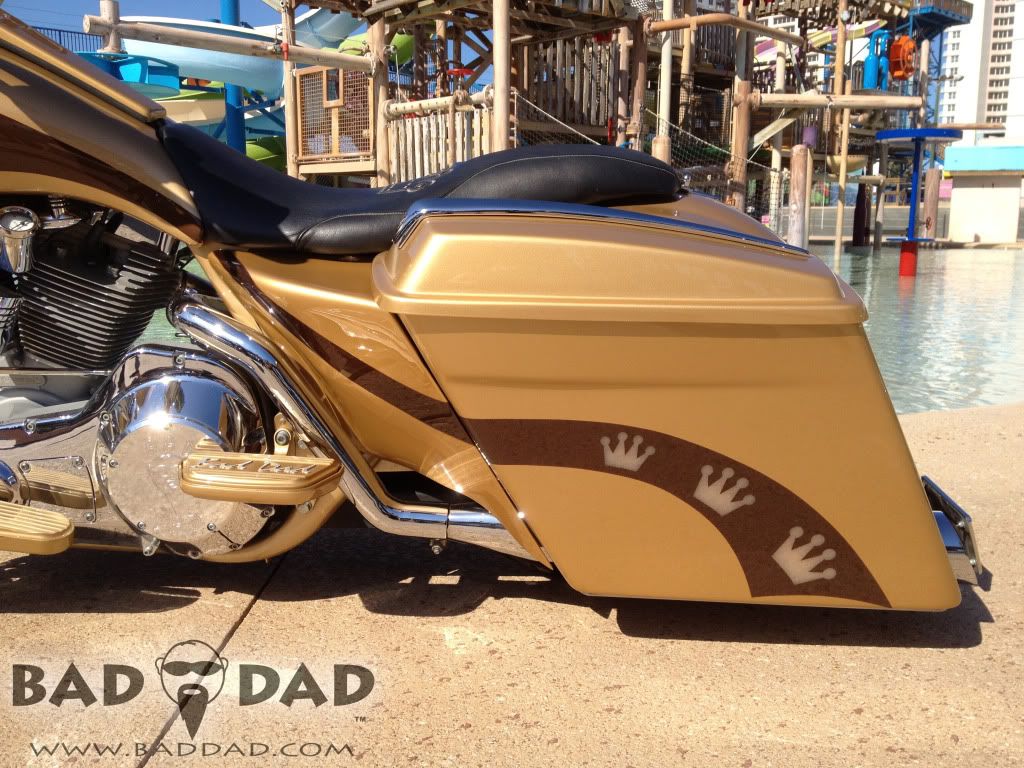 Stretched Side Covers 2009-2013
Starts at $425
... (more)
Snap-in replacement
Direct fit
Dramatically improve the look and flow of your custom Bagger with Bad Dad's new Stretched Side Covers!
Bad Dad's Stretched Side Covers are a full snap-on replacement for your stock covers. Simply remove your original covers and snap these in place. No need for bonding or bodywork! Bad Dad's Stretched Side Covers are constructed from hand laid fiberglass, feature pre-installed installation studs for a simple snap-on fit, and are finished in a smooth blemish-free gel coat like all of Bad Dad's other great parts.
The Stretched Side Covers are available for 2009-2013 Touring models. Our Stretched Side Covers for the 2009-2013 Touring models must use an "under" style header which crosses underneath the frame. Our 2009-2013 version is compatible with the OEM headers and all underneath or "tuck under" style pipes. May not be compatible with some aftermarket dual headers.
All of Bad Dad's custom parts are proudly made in the USA.
Note: We do not make a snap-in Side Cover for the 1997-2008 models.